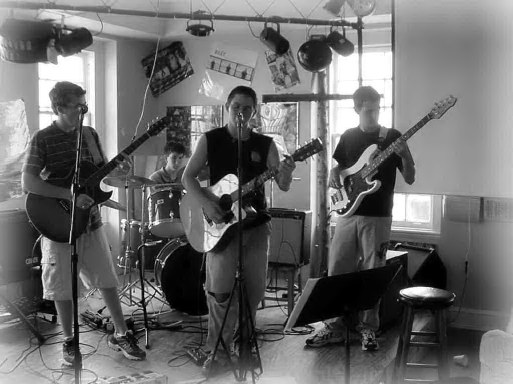 It's done! It's finally done! We've just finished our first full length CD (if you can consider 7 songs full length). We want to give a big thank you to Don at Ivey Music. Click here to check out his site
IveyMusic.com
.



We want to thank Jim for letting us practice. And for letting us use the Upper Room so much we figured we'd give you a link on our page. So if anyone wants to see what's up with Club Upper Room click
here
and check out the website. Thanks again Jim.


No Outlet is planning it's first "tour". We need as much support as we can possibly get. Not only that but we need as many gigs as we can get. If you'd like to have us play for you click on the keep in touch icon to e-mail us and let us know what we can do for you. Thanks to all our fans. And though you may be few, just remember, Jesus only started with 12.